Hello blog world!
As I mentioned in the previous post, sorry I haven't been posting as much, life has gotten in the way, because this is only a hobby for me, it has tended to take a bit of a backseat while I'm busy. Lectures start again tomorrow, so Lord knows how sporadic this will become once they start again!! I will endeavor to make time though, there's no excuse! Those of you who follow me on Twitter (@Notoshtosh) will know that I recently started my job at
Monsoon
, and this means discount on their clothes! I also have to wear the clothes that are on the shop floor, so this will mean a regular rotation of clothes, because once it's off the shop floor, I can no longer wear it to work. So, as long as I pick things that I like, then I'm set because once I can no longer wear it to work, I can still wear it normally. Yay!!
So, here's one of the pieces of uniform. It's soon to be removed from the shop floor, but I liked it too much to not buy it, isn't it lovely?! The photos don't really do it justice (still figuring out the best place to put my camera at home here!), but it's lovely and warm and very flattering!
Please excuse my crazy hair and tired looking-ness. I'd just gotten back from work, and it was raining outside (as seems to be the norm at the moment). So, here we are: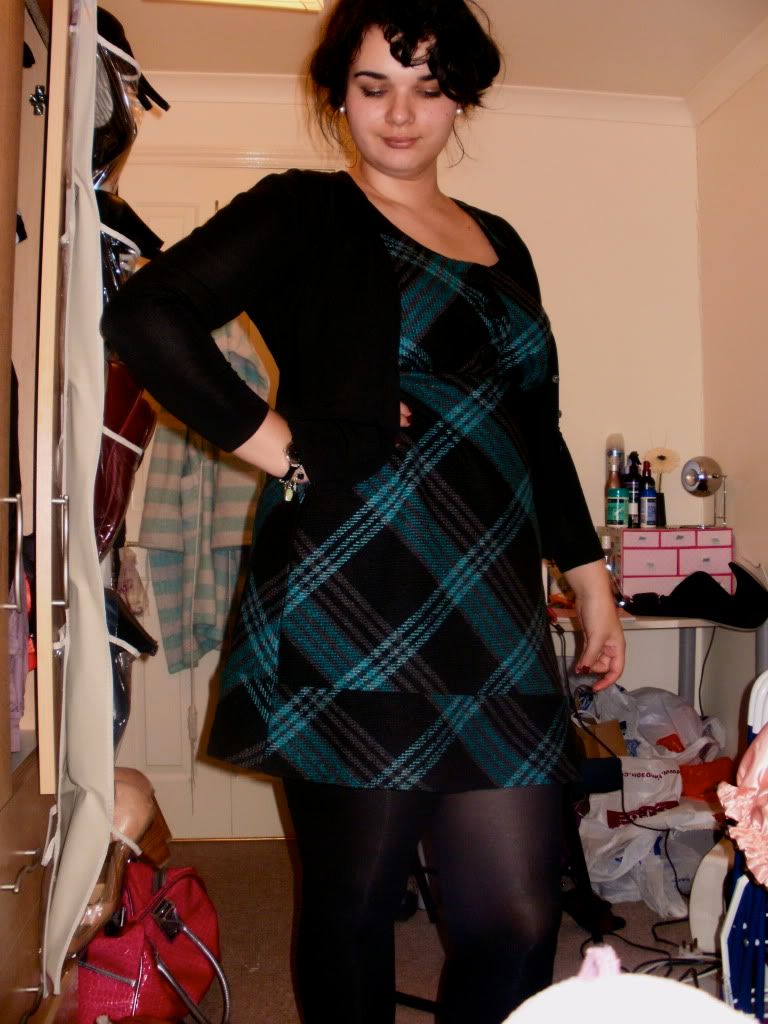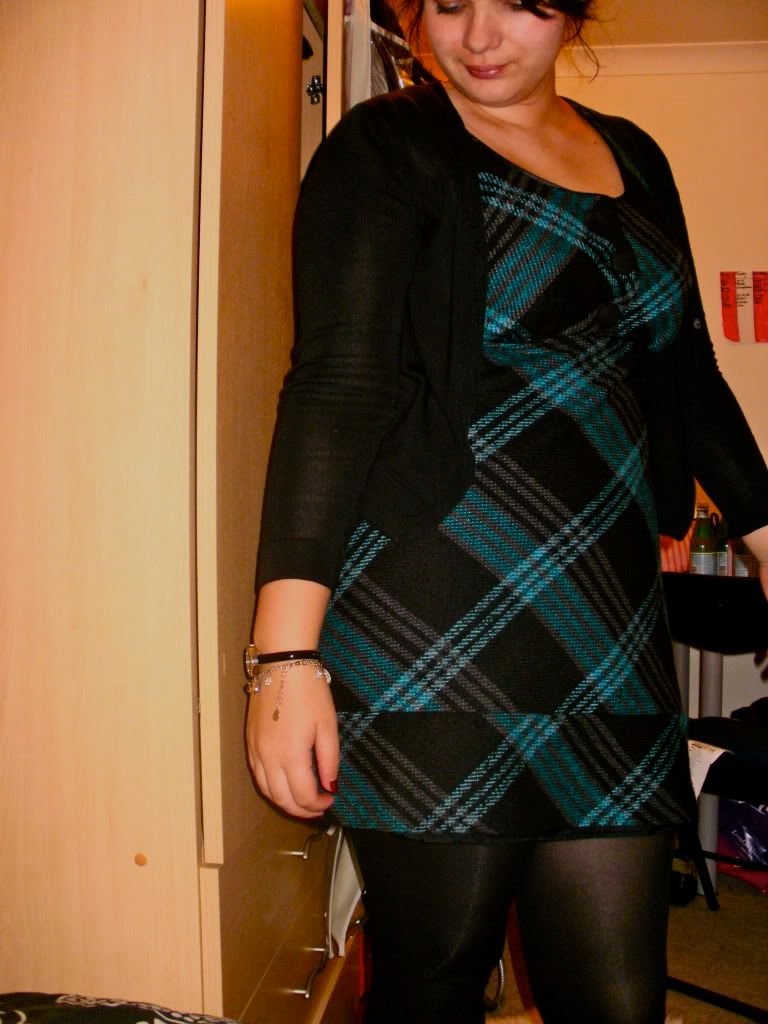 Those of you who follow me on twitter (I'm not plugging, just saying!) will know that the other night I went on a pub crawl. I know, I know. I'm not normally one for pub crawls, but I generally make an exception for the ones organised for the music dept. at uni, because it's a great way to meet people and have a fab time with the ones you already know. And generally speaking, musos are all lovely friendly people, so you never know who you might bump into! Below is a picture of myself and my lovely housemate Chloe, just before we went out: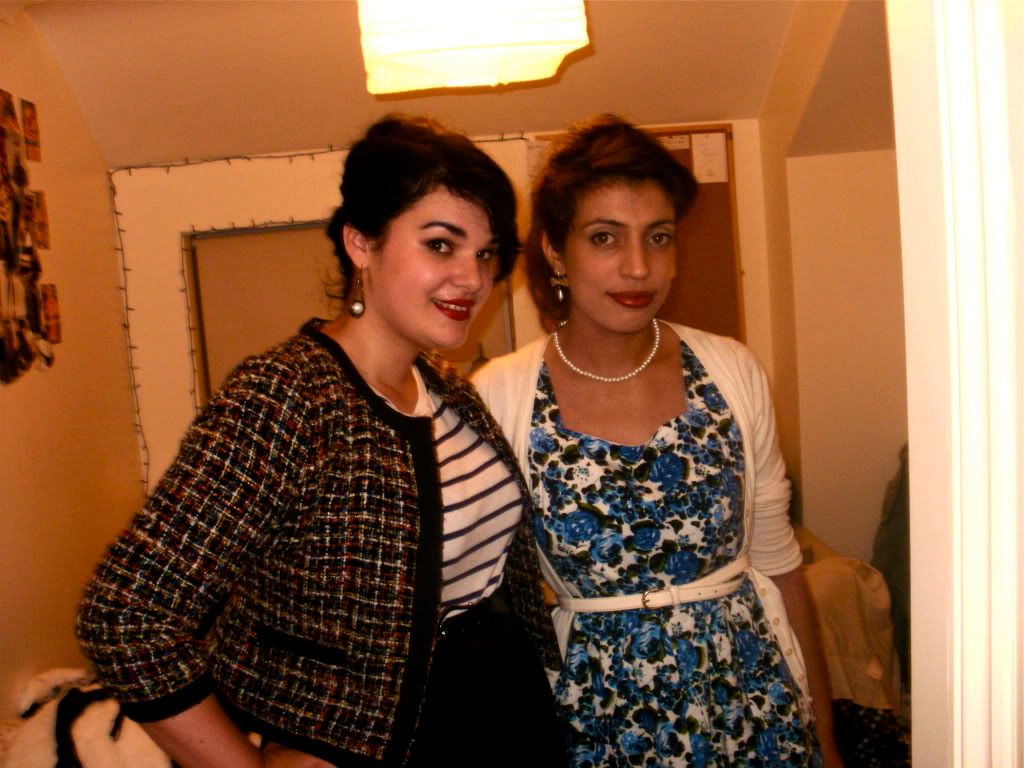 In other news, I'm absolutely adoring my tango dancing at the moment. I'm not really sure why, I guess like many things that you do over a long period of time, you plateau, you get a little bit uninspired, you love it, whatever, it's quite cyclical. Currently, I'm loving it! Last night I went to a milonga (an evening dedicated to dancing tango socially) and saw all of my friends from my class at home in Portsmouth and had some fabulous dances. I also bought some new tango shoes! Red suede and sexy as hell, just what the tango doctor ordered ;) One day I'll post a video or pictures or something from my tango life, I haven't gotten round to 'coming out' with my blog to anyone, really, so I'll try and do it on the sly!
Currently listening to: La Yumba by Otros Aires. If you have spotify, look it up. Otros Aires are probably my favourite tango band. They take traditional songs and jazz 'em up with fancy computer productions and remixes. It combines 2 of my favourite kinds of tango - brilliant!!
Hope you've all had a lovely weekend!